Company Information
WISH NEBRASKA, INC.

730 C Steet
Phone:(402)549-2181
Fax:(402)549-2183
WISH NEBRASKA, INC., (WISH NE) opened for business in Ulysses, Nebraska in January 1985.
WISH NEBRASKA is a premier irrigation wholesale supply center with a diverse product offering for all applications including pivot, solid set, pipeline, subsurface drip, low volume drip and turf. We represent over 100 of the top manufacturers and suppliers in the industry. From the pump to the end of the irrigation output, we can supply you with what you need. WISH NE distributes products throughout Nebraska, Kansas, South Dakota, North Dakota, Minnesota, Iowa, Missouri, Illinois, Wisconsin, Indiana, Michigan, Ohio and Canada.
Dealers are invited to visit when in the area. During your visit we would like to give you a tour of WISH NE's facility and your product selection. Also we would like you to meet everyone at WISH NE who works hard daily to earn your business. We hope our selection of products will earn your business and our service will keep your business. Working together, we will help you grow your business. Stop in and see us!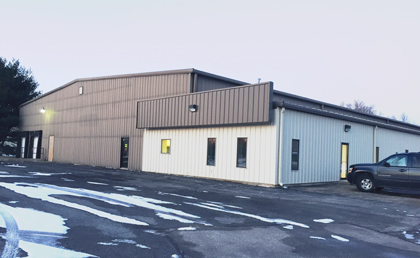 WISH NEBRASKA GREAT LAKES

2608 Glenview Drive
Elkhart, IN 46514
Phone: (574)343-2593
Fax: (574)226-0163
WISH Nebraska has started a branch office in Indiana to better serve the Great Lakes region. Our objective is to provide you with product in a more timely and convenient manner. We are in the process of stocking our warehouse here with the same products that are stocked in the Nebraska location. We also welcome any new products that you may need to better serve you. Our "One Stop Shop" theme, is designed to save you both money and time.
WISH, CENTRAL NEBRASKA

1515 East 4th Street
Grand Island, NE 68801
Phone: (308) 675-2890